Come Skydive in Pennsylvania with the World's Most Experienced Skydiver!
Above the Poconos Skydivers, has been serving the New York, NJ and Pennsylvania skydiving community since 1961 making us THE oldest continuously running, same management, USPA member skydiving center in the World. This Northeast PA skydiving center is run by Don Kellner, the man who holds the Guinness World Record for the most sport parachute jumps. Our areas of expertise include fun jumps, tandem skydiving, advanced skydiving lessons, freefall photography, and FAA certified parachute rigging.
SKYDIVING SAFETY
Safety is our top priority and our record shows it. Not all skydiving schools are the same and our tandem skydiving safety record is incomparable since we started our tandem skydiving lessons in 1984. No other New York, NJ or Pennsylvania skydiving school can match it. This does not mean that you can't get hurt, but we will not sacrifice safety to look cool. All instructors, pilots and riggers are appropriately licensed and certified through the appropriate agency to the highest level, the
FAA
or 
U.S. Parachute Association
and focused on your safety.  Our jump aircraft, two  Super Cessna 210-5, are meticulously maintained and are recognized as the safest in the industry. We are located in a low air traffic area and have a mile long, easy to spot and obstacle free landing zone.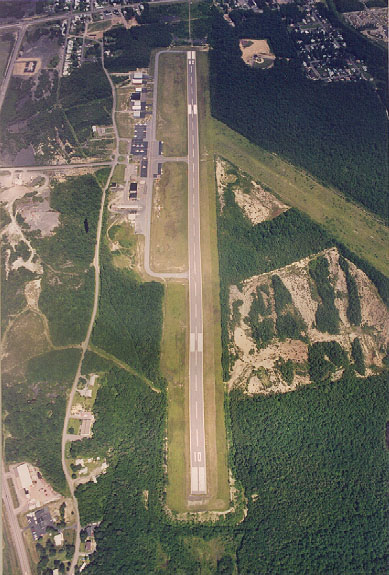 BEAUTY
Our Pennsylvania Skydiving Center is located in the foothills of the beautiful Pocono Mountains of Pennsylvania.
The views from altitude are breathtaking
, and are an easy drive from New York and NJ straight out Interstate 80. Get away from the hustle and bustle of city life, and come for a Pennsylvania skydiving adventure weekend
getaway
.
PLEASURE
Each customer is assured personalized attention and maximum enjoyment, because we refuse to overbook
confirmed reservations
. The skydiving instructors work for a living at normal jobs, so just like you, they are looking forward to skydiving rather than it being work. They enjoy sharing the thrill of the sport with you.
THESE SKYDIVING INSTRUCTORS HAVE A COMBINED TOTAL OF OVER 70,000 SKYDIVES AND 100 YEARS EXPERIENCE
OUR MISSION
Is to create an atmosphere where each skydiver can safely practice the art of skydiving so as to achieve personal growth, satisfaction, and skill progression, while enjoying the fellowship of the fraternity of skydivers. We do this by being inclusive rather than exclusive; the equipment, facilities, instructional team, videographers, riggers, packers, pilots and managers are world-class. We recognize and value the importance of each jumper, where each person is responsible for him/her self AND everyone else in the air and on the drop zone.
safely practice the art of skydiving
achieve personal growth, satisfaction, and skill progression
enjoy the fellowship of the fraternity of skydivers
OUR VISION
Is to be a World Class Skydiving Center where each participant is welcome and practices the art of skydiving safely, to achieve the maximum personal satisfaction and skill progression with state of the art equipment and facilities and the attention of a caring, dedicated, professional team.